So vant FIDE Grand Prix 2022-3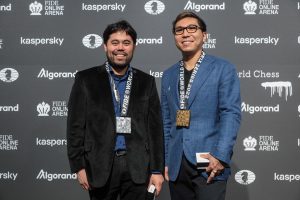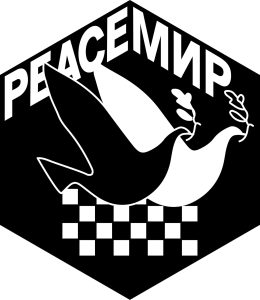 GM Wesley So (USA 2778) er vinner av den tredje og siste turneringen i FIDE Grand Prix 2022, som ble spilt i Berlin. I finalen ble det seier mot GM Hikaru Nakamura (USA 2750). De to langsjakkpartiene i finalen endte begge remis. Det samme gjorde første hurtigsjakkparti, men så avgjorde So finalen i det andre og siste hurtigsjakkpartiet.
Nakamura vant uansett FIDE Grand Prix sammenlagt og er klar for kandidaturneringen sammen med GM Richard Rapport (HUN 2762). Det kommer mer om kandidatturneringen senere denne uken.
I semifinalen vant So mot GM Amin Tabatabaei (IRI 2623). Den unge iraneren klarte 1-1 i langsjakken, men gikk ned 0-2 i hurtigsjakk. Nakamura spilte to remiser i langsjakk mot GM Shakhriyar Mamedyarov (AZE 2776) i sin semifinale, men vant 2-0 i hurtigsjakken.
Se også omtale av FIDE Grand Prix hos Chess24, Chess.com og FIDE.
Finale                                  
GM Hikaru Nakamura     USA 2750  ½ ½ ½ 0
GM Wesley So           USA 2778  ½ ½ ½ 1

Semifinaler                             
GM Hikaru Nakamura     USA 2750  ½ ½ 1 1
GM Shak. Mamedyarov    AZE 2776  ½ ½ 0 0

GM Wesley So           USA 2778  1 0 1 1
GM Amin Tabatabaei     IRI 2623  0 1 0 0