Bergens Schakklubs syn på Kindred-avtalen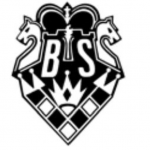 Bergens Schakklub styrebehandlet Kindred-saken i dag, mandag 1. juli 2019.
På forhånd var det gjennomført en rundspørring blant klubbens medlemmer om deres syn på avtalen.
Styret i Bergens Schakklub har fire medlemmer. Av disse var det to som stemte ja og to (inkludert styreleder) som stemte nei.
Blant de medlemmene som stemte ja eller nei var det et klart flertall til neisiden, med 72% (21 mot 8).
På bakgrunn av dette valgte styret at klubbens seks delegater på NSFs kongress skal fordeles med fire på nei og to på ja. Vi mener dette er den beste måten å ivareta medlemsdemokratiet.