Stjernen's Friendship Blitz NGP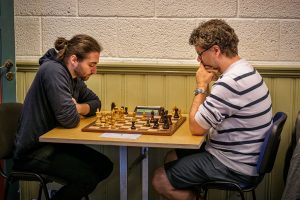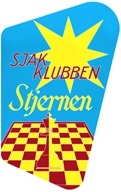 Sjakklubben Stjernen arrangerte Stjernen's Friendship Blitz NGP i Oslo torsdag 21. juni.
Turneringen inngår i Norges Grand Prix 2017-2018 og var oppvarming til OSS International som starter i dag.
Turneringen var sponset av amerikanske Little House of Chess.
Storfavoritten GM Jon Ludvig Hammer måtte avgi to remiser, men gikk uansett til topps med 8 poeng på 9 runder. Amerikanske IM Aleksandr Ostrovskiy ble nummer to med 7½ poeng, mens FM Hallvard V. Ådnøy og FM Anders Hobber fulgte deretter med 7 poeng. Ådnøy var i delt ledelse to runder før slutt, men falt tilbake etter tap mot Ostrovskiy.
Stjernen's Friendship Blitz NGP               
1. GM Jon Ludvig Hammer    OSS           8.0/9
2. IM Aleksandr Ostrovskiy USA           7.5
3. FM Hallvard V. Ådnøy    Black Knights 7.0
4. FM Anders Hobber        Akademisk     7.0
5. GM Jha Sriram           IND           6.0
6. Elham Abdrlauf          OSS           5.5
7. Tarjei Joten Svensen    OSS           5.5
8. Eivind Lilleseth        Asker         5.5
9. Shemsi Rukovci          Sarpsborg     5.0
10.Carl Christian Aarnes   Nordstrand    5.0
(37 deltakere)