Østlandsserien februar 2022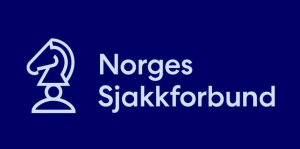 Etter en ufrivillig Covid-pause i januar var Østlandsserien i gang igjen helgen 5-6. februar.
I den svært sterke 1. divisjon ser kampen om førsteplass ut til å stå mellom Bærum og OSS I. Disse to spilte uavgjort innbyrdes i en tidligere runde, og vant begge sine kamper med klare sifre denne helgen.
Begge står med 9 lagpoeng av 10 mulige, men Bærum er øverst på tabellen med et halvt invidividuelt poeng mer. OSS II på tredjeplass er bare ett lagpoeng bak, og har en viktig kamp mot Bærum til gode. Akademisk på fjerdeplass har 7 lagpoeng og er det siste laget med teoretiske sjanser til å blande seg i tetstriden.
Runde 8 og 9 spilles helgen 5-6. mars, mens serien avsluttes 19-20. mars med de to utsatte rundene fra januar.
Se resultater fra de andre divisjonene i Østlandsserien: 2. divisjon|3. divisjon|4. divisjon|5. divisjon.
Det ble ikke spilt kamper i de andre regionale seriene denne helgen.
Tabell Østlandsserien 1. divisjon   
1. Bærum           5  4 1 0  19.5  9
2. OSS I           5  4 1 0  19.0  9
3. OSS II          5  4 0 1  15.0  8
4. Akademisk       5  3 1 1  15.0  7
5. Stjernen I      5  1 2 2  10.0  4
6. Hønefoss I      5  1 2 2   9.5  4
7. Drammen         5  1 1 3  10.5  3
8. Tønsberg        5  1 1 3   9.5  3
9. Fredriksstad I  5  1 0 4   8.0  2
10.Moss I          5  0 1 4   8.0  1