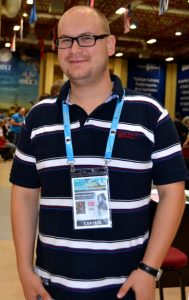 Jæren NGP Lynsjakk ble spilt på Klepp Rådhus søndag 14. april med 55 deltakere.
Turneringen inngår i Norges Grand Prix 2017-2018.
Førsterangerte IM Vadims Daskevics vant A-gruppen med god margin og tok dermed to førsteplasser denen helgen. Med 10 poeng på 11 runder var Sandnesspilleren to hele poeng foran Abyl Kizatbay og FM Petter Fossan på de neste plassene.
I B-gruppen ble det hjemmeseier til Daniel Sinnes fra arrangørklubben Jæren. Vinneren hadde halvannet poeng ned til Sverre Lye på andreplass. og ytterligere et halvpoeng til Vetle Støren som ble nummer tre.
Gruppe A                                    Gruppe B                               
1. IM Vadims Daskevics  Sandnes   10.0/11   1. Daniel Sinnes       Jæren    10.0/11
2. Abyl Kizatbay        Stavanger  8.0      2. Sverre Lye          Sandnes   8.5
3. FM Petter Fossan     Stavanger  8.0      3. Vetle Støren        Stavanger 8.0
4. Ilia Kakushadze      Stavanger  7.5      4. Arvid Feed Jakobsen Jæren     8.0
5. IM Erik Fossan       Stavanger  7.0      5. Sven Tobias Ueland  Jæren     7.0
(28 deltakere)                              (27 deltakere)