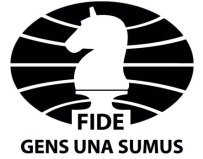 Verdenssjakkforbundet FIDE kunne i går bekrefte at Sjakk-OL 2022 skal spilles i Chennai i India. Dette er Indias sjakkhovedstad, og hjembyen til eksverdensmester Anand.
Sjakk-OL skulle egentlig blitt spilt i Moskva fra 26. juli til 8. august 2022, men etter Russlands angrep på Ukraina måtte mesterskapet flyttes. Ny dato er ikke endelig fastsatt, men det blir omtrent som opprinnelig planlagt med start i slutten av juli.
Les mer om saken hos FIDE: Chennai to host the 2022 Chess Olympiad.