Spillfestivalens Hansasjakkmesterskap 2021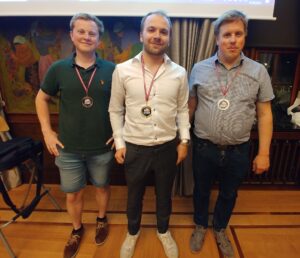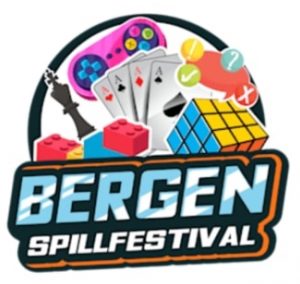 Det aller siste arrangementet i Bergen Spillfestival var Hansasjakkmesterskapet lørdag kveld. Her ble det spilt med tidshandicap hvor 4 klassers forskjell på spillerne ga 19 mot 1 minutt på klokken.
På tross av tidshandicapet endte to av de høyest ratede øverst på tabellen. Vinner ble Sigve Hølleland med 6½ poeng på 7 runder, mens Stig K. Martinsen ble nummer to med 5½. Deretter fulgte Scott Macody Lund, Michal Urbaniak og Tjalve Svendsen med 5 poeng.
Se også Sotra Sjakklubb for mer om Hansasjakkmesterskapet.
Arrangørene har allerede begynt å tenke på neste års spillfestival, som går av stabelen på samme tid i 2022.
Spillfestivalens Hansasjakkmesterskap  
1. Sigve Hølleland    Masfjorden  6.5/7
2. Stig K. Martinsen  Sotra       5.5
3. Scott Macody Lund  Bergens     5.0
4. Michal Urbaniak    -           5.0
5. Tjalve Svendsen    -           5.0
(35 deltakere)